Are you persistent?
Do you strive for perfection in your tasks?
Will you work away consistently until you achieve your goal?
If your answer was a resounding "Yes!", you might just be the right candidate for the Bebras Computational Thinking Challenge!
Bebras means 'beaver' in Lithuanian, and this hard-working creature was chosen by Professor Valentina Diagene to become the symbol of the International Informatics Contests she founded.
Computational Thinking allows us to break down complex problems and generate solutions for them. On Tuesday this week, our class participated in the Bebras Computational Thinking Challenge. Students were encouraged to work in pairs through several questions such as the one below: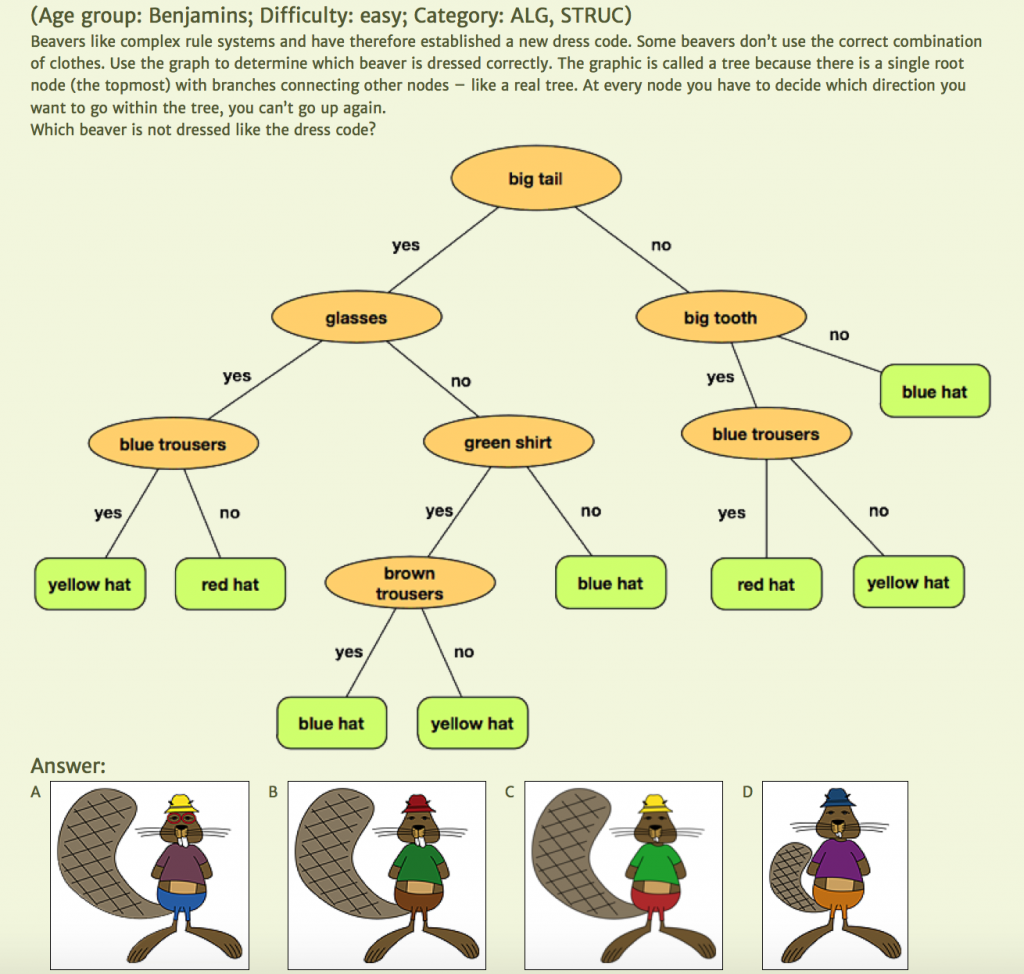 We has lots of fun and it was great to see the kids behaving just like little beavers: hacking at the problem until they thought they reached a logical solution!
P.S – What do you think the answer is to that one?